PERFUME Minis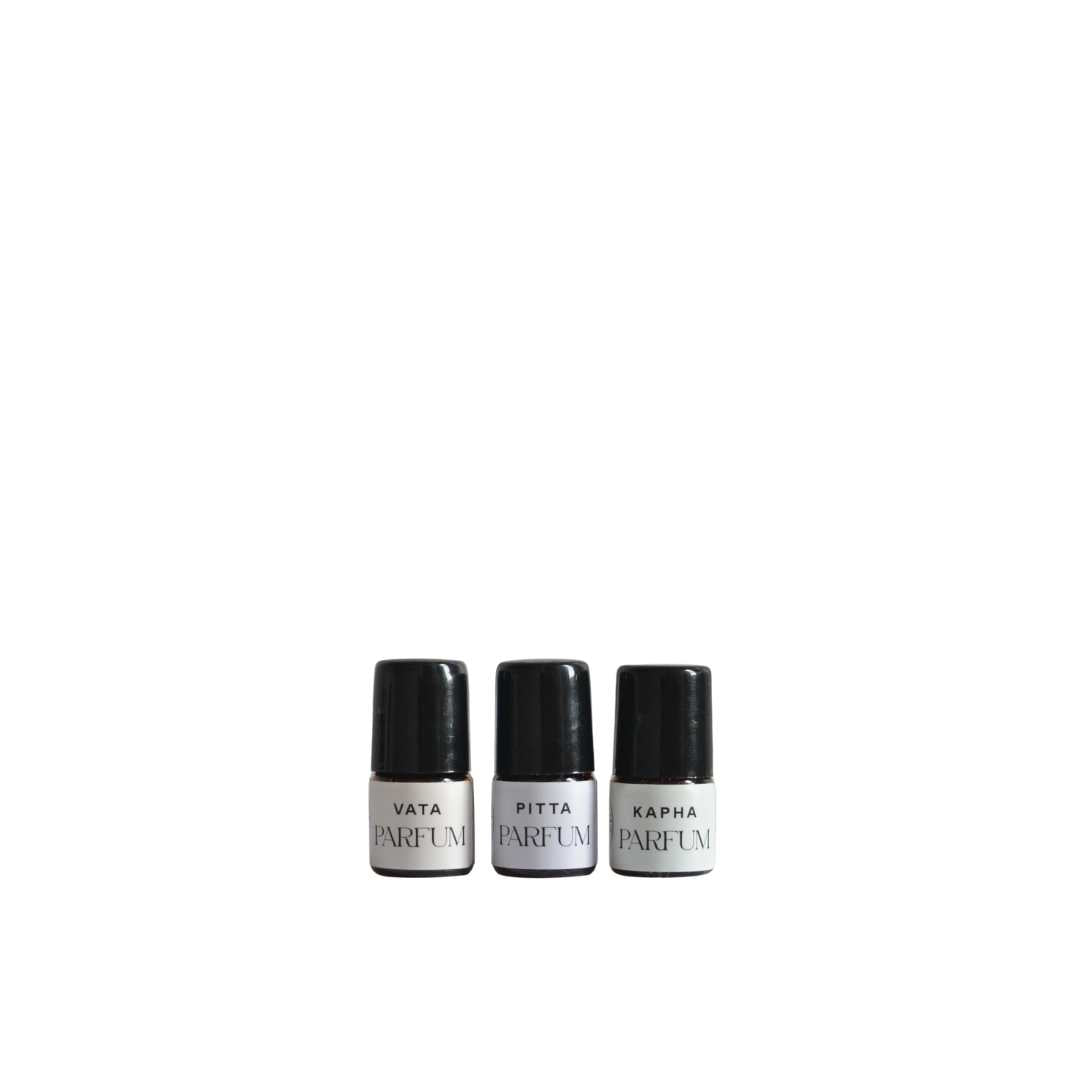 VATA Perfume
The scent is composed of sweet and earthy notes of vanilla, rose & patchouli. It is a very comforting and soothing scent.

Pitta Perfume
A delicate floral blend of ylang-ylang, sandalwood, and peppermint essential oils.

Kapha Perfume
A dynamic and spicy blend with notes of cinnamon, clove, and jasmine essential oils.
Amazing
J'adore les odeurs. Surtout VATA. Je vais assurément m'en procurer à nouveau.
Love!
They all smell lovely and have good staying power. My favourite is Vata.
Mini parfum
J'adore chaque échantillon mais je trouve la quantité vraiment petite.
Mon préféré rest le parfum vata
Un enchantement
Ces trois mini huiles de parfum ayurvédique sont un enchantement, elles sont différentes
❣️Le Vata est celui que je préfère et qui me correspond : il réconforte et apaise, empreint de notes vanillées, et de rose : l'odeur s'engouffre sur ma peau, comme une douce connexion.
Le PITA est floral et mentholé, tandis que le KAPHA est plus épicé et je les utiliserai selon mon humeur ❣️Car chacune correspond à un dosha, calme, rafraîchit ou énergise.
Les trois odeurs me parlent et je les aime : Elles sont discrètes, un voile de parfum, comme une caresse sur la peau. Merci pour ces beaux petits précieux trop mignons avec leur petit roll on. Merci Kim Pour ces douces créations d'amour et de soin d'âme.